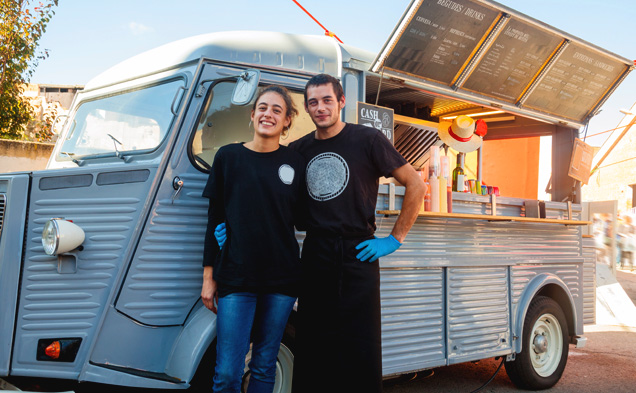 Career Freedom – Invest in a Food Truck
There are many wonderful ways to earn a living in Australia. Of course, no matter what your career dreams may be, the common thread that most people look for in their professional pursuits is that perfect blend of success and freedom. We all want a job that personally fulfills us, brings us financial security, and gives us the freedom to live in the way we desire.
Owning your own business is one of the optimum ways to find such an ideal combination, yet it can be tough to identify a business opportunity with a strong chance of success. If you're looking for a unique situation that might offer the very best chance of career freedom, we would encourage you to consider investing in your own food truck business. Take a look at how this can revolutionise your life.
Owner, Proprietor, Boss
Deciding to go into your business for yourself can be liberating. From now on, you're the individual in charge. Business decisions are up to you and while this means responsibility, it also mean exceptional autonomy. The independence of running a food truck business gives you the chance to choose the entire direction of your enterprise: from what you'll sell to the prices you'll charge, where you'll set up shop, and even the brand image. Have a favourite food or a signature dish? Food trucks are increasingly successful businesses in this day and age, and unique approaches with a fun flair can be a huge hit. Coffee, pretzels, Mexican, Thai, Indian, pizza, ice cream….the possibilities are virtually endless, and it's all yours to decide.
An All-In-One Investment
Opening a business is always a bit complicated, but a food truck simplifies things. With the whole of your business essentially a portable restaurant, all of your gear, equipment, and supplies are in one convenient location. Making money is as simple as parking your food truck, opening up, and getting down to the business of cooking. The advantage and efficiency of a mobile enterprise with a simple setup cannot be overstated. Why open a complex shop or a full-service restaurant with all the necessary odds and ends? You can better invest your money in a popular food truck business in a process that is far easier.
Travel, People, Fun
Perhaps the greatest benefit of owning a food truck business is the freedom it affords you. There are hungry people throughout Australia, and with a food truck, you bring the meals to them. The demand for food trucks is growing, with an endless schedule of festivals, markets, and events that attract crowds of thousands. Even urban areas catering to career professionals are increasingly seeing a shift to food truck lunches, expanding your market and potential profit that much more. If you want to go far, your food truck business allows you to travel the whole of Australia, serving smiling faces from Perth to Sydney.
Food Truck Financing Is Easier Than You Think
Every great business idea requires a financial investment. But this doesn't have to be as big of a hurdle as it might seem. Australian Credit Acceptance offers comprehensive finance options for the purchase of new and used food trucks. Instead of spending time dealing with countless banks, the friendly team of experts at ACA can assist you in sorting through loan options and securing the very best financing for you. Fast approvals, smooth processes, and personalised service make ACA the number one choice in truck financing.
Ready to get started on a career of freedom and fun? The food truck business is waiting for you, and ACA can help you get there.
—
This blog post is sponsored by Australian Credit Acceptance