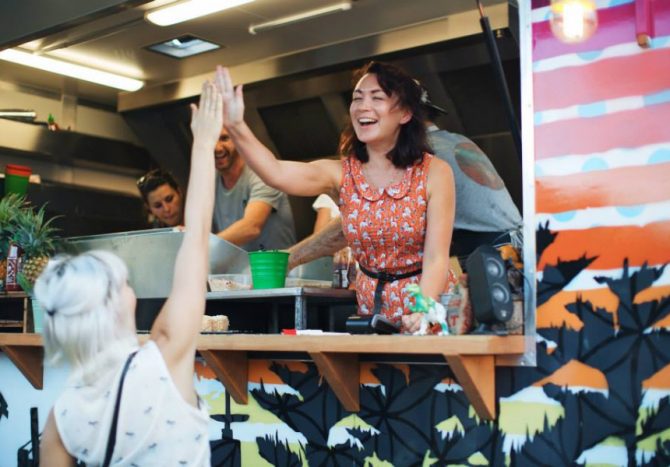 Melbourne Food Truck Precincts
High fives all round!
Melbourne food trucks will be taking over the streets of Melbourne in 2017 with five new permanent food truck precincts to launch in the Melbourne CBD.
The food truck precincts will launch in March 2017 with 17 trucks across all five locations – some permanent and some rotating monthly.
The sites will be on St Kilda Road (outside the NGV and Arts Centre); Peel Street (next to the Queen Vic Market); Les Erdi Plaza on the Yarra (near Arbory Bar & Eatery); Batman Park (opposite Crown); and the underpass on the corner of Spencer and Flinders Streets.
Expressions of interest to trade as a participating food truck will officially open soon, keep your eye on Where The Truck for details & updates. With over 500 trucks applying for just 17 positions (five permanenent & 12 rotating monthly – elected by the Melbourne City Council) food truck business owners will certainly need to up the ante across their menu, branding & social media to stand a chance of being selected.
Photo credit: Jarrad Seng